Server Room Air Conditioning Services in Dayton, OH
The Server Room is a key component of any office or commercial enterprise. Without proper ventilation, servers operate inefficiently. This means performance delays, data loss, and lower revenues! Finding the optimal temperature for your server room can be challenging—too warm and servers falter; too cold and you're wasting energy and money.
Whether you're cooling a single server or a full server room, Kettering Heating & Air has the experts to keep those towers cool year-round. When recommending an air conditioner for a server room, we ask about future plans for the space (e.g., if you're upgrading systems, adding equipment) to ensure appropriate measures are taken to accommodate increased heat load.
We provide a complimentary site survey. Our AC engineers conduct assessments and can solve any server room setup in Dayton, Fairborn, Oakwood, New Lebanon, & the Miami Valley Area. Call 937-717-3335 or contact us online.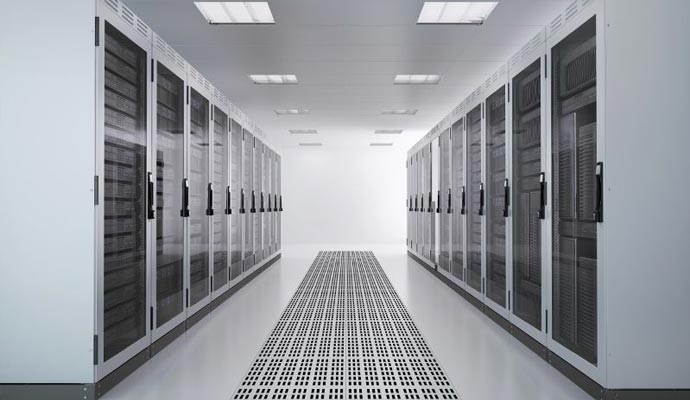 Server Room Cooling Options
The air conditioning equipment that cools the rest of your commercial building is not designed to carry the extra burden of a Server Room. You need a system specifically designed to reduce the heat generated by computer towers. This type of air conditioner is typically called a close control air conditioning system or a PAC (precision air conditioning) system. It's designed to control airflow, humidity, temperature, and filtration, and is can alert IT staff when room conditions need attention.
Kettering Heating & Air offers server room cooling services for all systems. We offer 24/7 response and can schedule prompt repairs! We also have maintenance plans to keep your system running smoothly. We can help in selecting a new unit or repairing the current system. Call 937-717-3335 for server room cooling needs in Brookville, Casstown, Clayton, Conover, Covington, Dayton, Englewood, Fairborn, Farmersville, Fletcher, Germantown and nearby areas.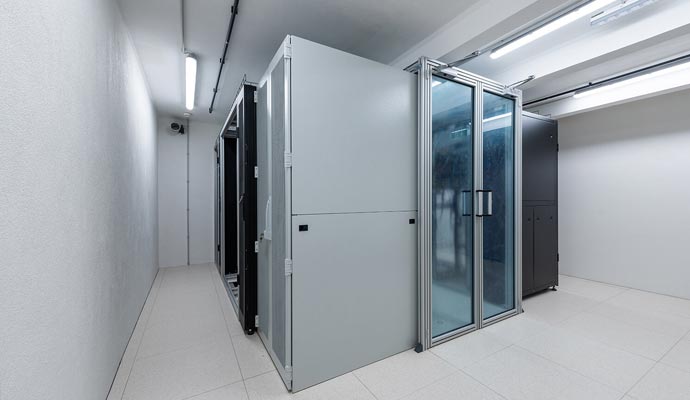 Ideal Systems for Server Rooms
Cost-cutting models are never wise when building a Server Room. In organizations where the consequences of a failed server, for even an hour or two, can be deemed catastrophic (for example, a financial trading floor) we strongly advise an emergency backup air conditioning. Better be safe than sorry! If you would like to be extra safe, ask our experts when they visit.
Contact Us Today
Since the 1990s, Kettering Heating & Air has built an enterprise that today includes air conditioning for server rooms, as well as expertise in Heating, Duct Cleaning, Plumbing and Electrical Services.
We are dedicated to providing the best HVAC services to business owners and managers. With decades of industry experience, there is no HVAC issue that our TRANE & BBB-certified technicians cannot fix. When your business's comfort is at stake, trust us to finish the job on time and deliver complete satisfaction.
Call 937-717-3335 or contact us online.