Plumbing Services & Certified Plumbers in Dayton, OH
Water damage caused by various types of leakage and other accidents in the plumbing system can be very messy. The hassle of cleaning, repairing, and preventing further problems is really not an easy job to be handled by anyone. You need an expert to get this job done.
Kettering Heating & Air is excited to inform the customers that we have added certified plumbers who provide superior plumbing installation, repair, and clean-up services for homeowners in Kettering, Miamisburg, Oakwood, and other Ohio cities within our service area.
For more than two & half decades now, our experienced team of technicians is trusted with all types of drain, pipe, and faucet repairs. Whether you are dealing with a leaky water heater, burst pipes, or a sewage backup, our certified plumbers can do the needful. We offer a 24/7 emergency service response in your hour of need. You can also schedule a sump pump installation, water treatment system maintenance, a kitchen sink repair, or any other service at your convenience.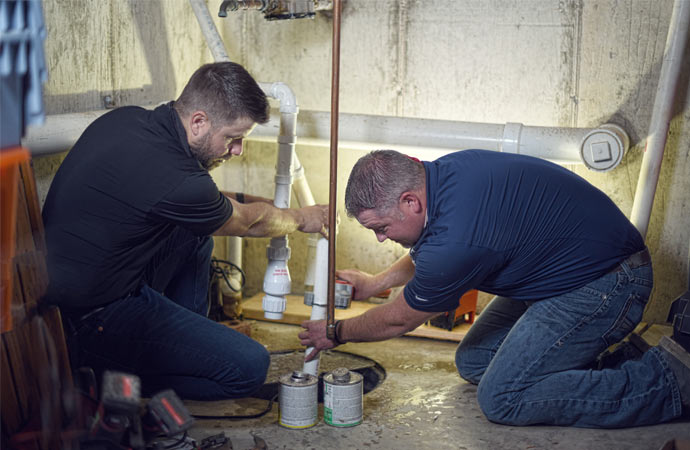 Why Hire A Professional Plumber to Handle Your Plumbing Services in Kettering & Oakwood, OH?
Hiring a professional plumber comes with a long list of benefits, including:
Professional Assistance-Sometimes the problems do seem to be very simple, but may not be as simple in reality. So, it is essential to hire a professional plumber because they have proper knowledge and skills to identify and fix the source of the plumbing problems.
Efficient Service -When you are facing a big plumbing problem, then it becomes even more important to hire someone who can address the problem in a short time.
Experience and Knowledge-Professional plumbers know which part can be used when fixing any issue. If any plumbing parts are not available in the market, they know which parts can be fit adequately alternative to the original one.
Safety- The most important benefit of hiring professional plumbing services is, your safety and it doesn't have a price tag. Many plumbing tasks involve objects that transmit large volumes of electricity and can cause serious injury to an inexperienced plumber.
Cost-Effective-A DIY job can end up costing a lot of new equipment, tools, materials, and time. Having to fix the same problem over and over again amplifies your cost and is entirely aggravating! Having professional plumbing services come in and fix the problem in one session is far more cost-effective when all factors are considered.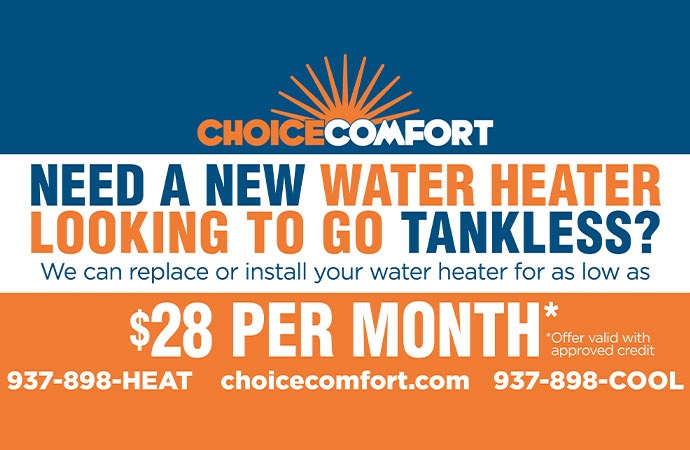 Plumbing Repair & Maintenance by Kettering Heating & Air
Plumbing repairs and installation
Sewer and Drain Cleaning
Sewer replacements
Bathroom plumbing
Kitchen and bathroom parts and fixtures
Fixture Installation
Leaky pipes and faucet repair
Kitchen plumbing
Water heating
Conventional water heaters
Hybrid / tank-less water heaters
Waterlines
Gas lines and gas piping
Drain lines
Garbage disposals
Shut off valves
Backflow testing
Backflow prevention installation
Water re-circulation systems
Sump pumps
Back up sump pump systems
Maintenance Agreements
Rely on Us for Your Plumber & Plumbing Needs in Dayton, Kettering, & Oakwood
For any type of plumbing services for your residential or business property within our service area, do not hesitate to contact Kettering Heating & Air online or give us a call at 937-717-3335 for more information or to make an appointment in Fletcher, Potsdarn, Vandalia, Englewood, Germantown, and other areas in Kettering-Oakwood, OH.