Indoor Air Quality Improvement in Dayton, OH
Throughout the US, including the Miami Valley of Ohio, homeowners regularly are exposed to harmful air pollutants while sitting within the comfort of their homes. It happens on a daily basis in Kettering, Oakwood, Miamisburg, and other Ohio cities throughout our service area.
Fortunately, the ductwork experts from Kettering Heating & Air know how to improve the indoor air quality of your home or office. Whether you need duct cleaning, duct sealing, duct repair, or duct replacement, our certified technicians can help you overcome the harm done by hairspray, other aerosols, cleaning chemicals, paint fumes, and other common household products that can trigger respiratory issues for you or a family member.
Even fumes and gases coming from the stove or chimney can be detrimental to your health while mold, pollen, and mildew can cause allergic reactions if allowed to grow in damp, dark areas.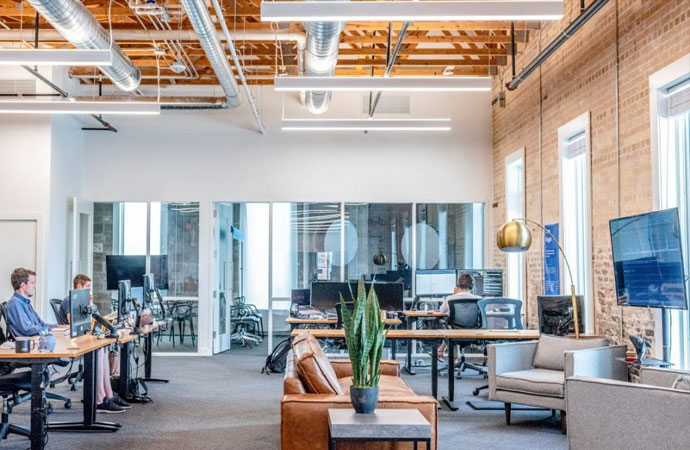 Rating Your Indoor Air Quality with Kettering
We use an air quality index that measures the cleanliness of your indoor area. A Green rating of 0 to 50 means there is a minimal amount of harmful pollutants. A Yellow rating of 51 to 100 indicates acceptable air quality, with the presence of some pollutants that may affect sensitive individuals.
An Orange rating of 101 to 150 indicates air quality that could make individuals with allergies uncomfortable. A Red rating of 151 to 200, on the other hand, means that most individuals (even those without known allergies) are likely to experience sniffing, coughing, and eye irritation. A Purple rating of 200 to 300 refers to terrible and unhealthy air quality, while exposure to indoor air with a Maroon rating of 300 to 500 may cause serious health problems.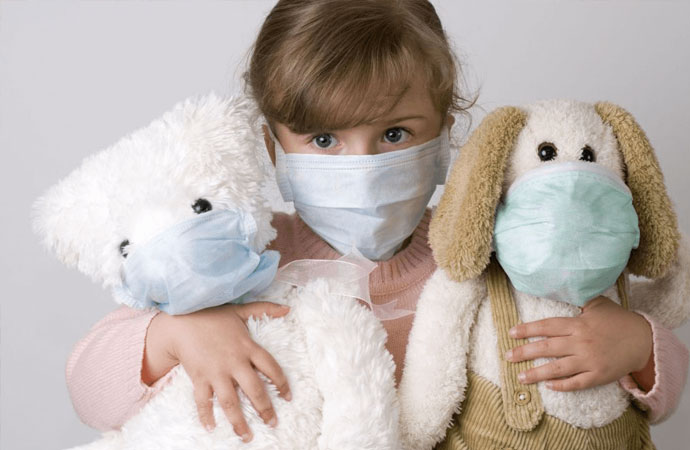 Why is Indoor Air Quality Important in Dayton?
The quality of the air we breathe, both indoors and outdoors, has a direct effect on our health and comfort. Unhealthy, polluted, indoor air can cause serious health issues that include:
Headaches
Fatigue
Sore eyes
Burning nose
Worsening allergies
Respiratory issues
Flu-like symptoms
Heart disease
Cancer
Other serious, long-term conditions
Death, when carbon monoxide or other pollutants are present in high concentrations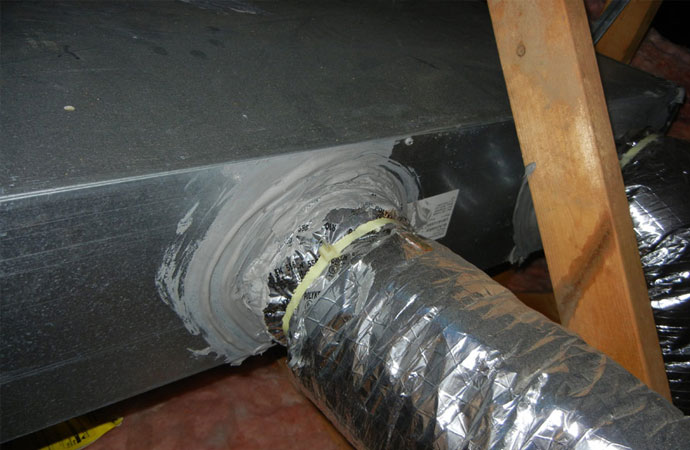 Ductwork Services Offered by Kettering Heating & Air
For more than a quarter-century, the NATE-certified technicians from Kettering Heating & Air have provided top-notch ductwork repairs, as well as other duct-related services, for commercial and residential customers throughout the Kettering & Oakwood area. Those services include:
Duct Sealing
Duct Replacement
Duct Cleaning
Duct Repair
Trust Kettering Heating & Air to Boost Your Indoor Air Quality in Dayton, Kettering, Troy, Piqua, & Miamisburg, Ohio
When you choose Kettering Heating & Air, you are choosing a company with an A+ rating from the BBB, the highest industry standard, and more than 25 years of industry experience. Our technicians are NATE-certified and we offer a 24-hour emergency response service to our customers throughout Kettering-Oakwood, OH.
For any type of ductwork services for your residential or business property within our service area, do not hesitate to contact Kettering Heating & Air online or give us a call at 937-717-3335 for more information or to make an appointment in Miamisburg, Piqua, Troy, and other places in Kettering-Oakwood, OH.
100% satisfaction guaranteed – We solve problems most HVAC specialists cannot
24 hours service including evenings and weekends
Fully stocked service and maintenance vehicles
Expert maintenance, installation, and repair
More than 25 years of stellar customer service
Residential & commercial A/C sales and service
Home efficiency testing and solutions
Promotional financing facilities available