Industries We Serve in Dayton, Kettering, & Oakwood, OH
The need for commercial HVAC services can be overwhelming. Ensuring the smooth running of a business, as well as the comfort of the employees and customers, is mandatory. But HVACs need to be correctly installed or repaired to function properly and safely.
For business customers in Brookville, Englewood, Farmersville, Kettering, and other cities throughout the Greater Dayton metropolitan area, the company to contact is Kettering Heating & Air. Give us a call at 937-717-3335 for your commercial HVAC-related issues or you can click here to make a service appointment today! We provide cost-effective plumbing, cooling, heating, maintenance, and electrical services for businesses throughout the Miami Valley area.
Commercial Businesses We Serve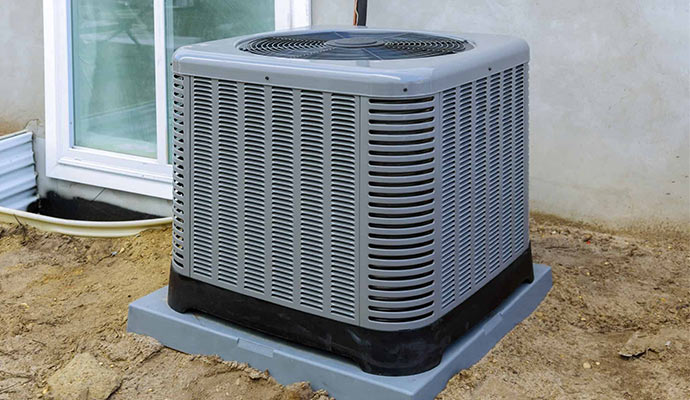 We install and maintain HVAC systems for a wide variety of businesses with unique and varying needs. Our expert craftsmen have provided HVAC-related services for:
Hotels & Restaurants: Hotels and restaurants are visited by thousands of customers each day. So the business owners need to be extremely cautious about every aspect of the business, including the HVAC system. Our installation, repair, and maintenance services are top-notch.
Healthcare Facilities: Hospitals, assisted living centers, and other healthcare facilities require a well-maintained HVAC system to keep patients comfortable on a 24/7/365 basis. That is what we provide for our healthcare customers throughout the Miami Valley.
Office Buildings: Office buildings must maintain a clean, comfortable environment to produce maximum efficiency on a year-round basis. That starts with a dependable HVAC system. We can install, repair, or maintain your HVAC system without disrupting your work environment.
Retail Stores: Retail stores need a sound HVAC system that gives a comfortable environment for customers. We provide that for many local retailers.
Gyms & Fitness Centers: Gyms and fitness centers require a comfortable environment for the best possible workouts. We provide that for many local customers.
Why Choose Us to Install Your Business HVAC in Dayton & Kettering?
Count on us for the best HVAC installation and repair work at your business in Dayton Oakwood, Englewood, Farmersville, Kettering, and other cities throughout our service area. We are a locally-owned business with an A+ rating from BBB that provides 100% customer satisfaction. All of our employees are drug-tested and background-checked. We are fully insured and licensed as well. To set up an appointment ASAP, click here or call us at 937-717-3335 to learn more about the wide array of local businesses that turn to us for heating & cooling services. We also provide duct cleaning, duct sealing, indoor air quality, humidity control, dehumidifier, and many other services for local businesses.