Central AC Systems Installation in Dayton, Ohio
Kettering Heating & Air provides the customers of Dayton, Kettering, Oakwood, Vandalia, and other Ohio cities that we serve with the most reliable central AC systems installation services.
We are always ready at your service to make sure that your HVAC system is running perfectly, including the installation, repair, and cleaning of your ductwork. Our professionals will visit your home, examine your ductwork, and suggest the necessary fixes to make it as efficient as possible. If you are building a new HVAC system, we ensure your ductwork is working with your heating and air conditioning units rather than against them.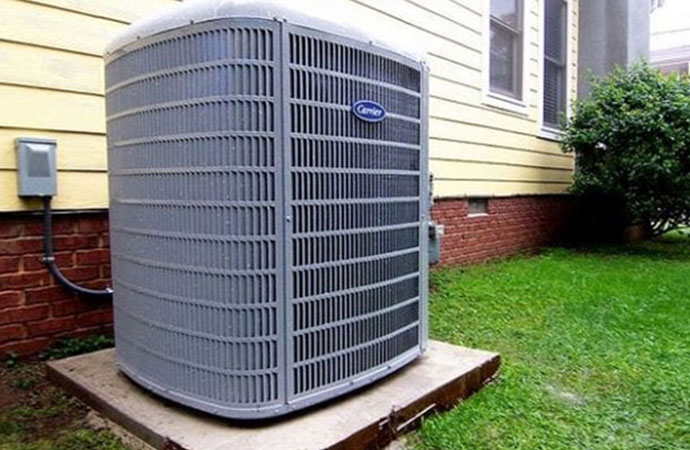 AC Equipment Installation by Kettering
Kettering Heating & Air offers the latest central AC systems from all the leading manufacturers of the industry, all of which are designed to help you save on energy costs, suit your particular budget and home cooling needs. We also have the latest energy-efficient ductless home cooling systems which are easy to install, are smaller, less expensive, and quieter than central AC systems.
Whether you choose central or ductless AC for your home, our technicians will ensure that your new system is installed cleanly, quickly, and correctly.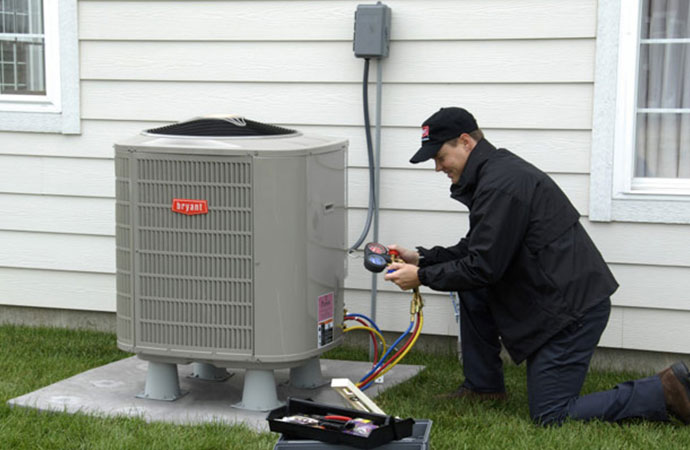 Air Conditioning Tune-ups & Services in Ohio
To avoid any unexpected AC system breakdowns, the first time you switch on your home cooling system or during a summer heatwave, make sure that you have it tuned up annually. Our AC tune-up service will help maintain your AC system's energy efficiency and potentially extend its life.
We got a few AC tune-ups & other services to choose from, to suit your budget and particular needs. Our AC service team is licensed and qualified to handle all repairs of leading central, ductless, window, and wall AC equipment brands. Count on our technicians to ensure that your AC system is running at peak efficiency and save you money, or handle any central or ductless AC system repairs, 24/7!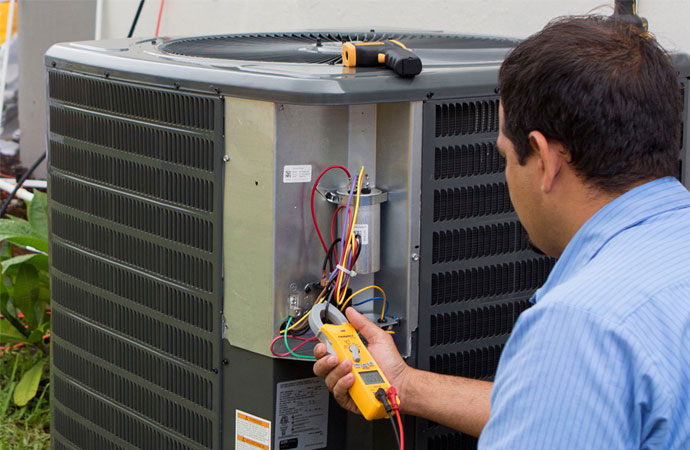 Emergency Air Conditioning Repairs by Kettering
If your AC system does die on the hottest day of the year, our emergency services team is always there when you call, ready to get to you as quickly as possible and make the repairs you need to keep you cool and comfortable at home.
Our emergency service covers central and ductless air conditioning systems from all leading brands and our emergency services team promises to, always be there for you when you call, provide prompt and professional customer service and repairs, and deliver 24/7 service and support that you can rely on — in any weather!
Trust Kettering Heating & Air for Your Central AC System in Dayton, Kettering, & Oakwood, OH
For any type of ductwork services for your residential or business property within our service area, do not hesitate to contact Kettering Heating & Air online or give us a call at 937-717-3335 for more information or to make an appointment. We are the go-to company for air duct cleaning, dryer vent cleaning, and more in Piqua, Troy, West Milton, Kettering, Oakwood, and other areas throughout the entire Dayton, Kettering, and Oakwood area in Ohio.