Heating System Inspection in Dayton, Ohio
Regular heating inspection is very important to ensure the optimal performance, efficiency, and security of your heating system. At Kettering Heating & Air, our heating system experts guarantee that all components are clean, and correctly set up in excellent operating order, resulting in lower energy costs and a smaller environmental effect.
Furthermore, our skilled heating system inspections help your heating system last longer, protecting your investment and giving you peace of mind throughout the winter months.
Dial 937-717-3335 or click here if you need yearly or monthly based heating system maintenance throughout Oakwood, Miamisburg, Kettering, and other service areas.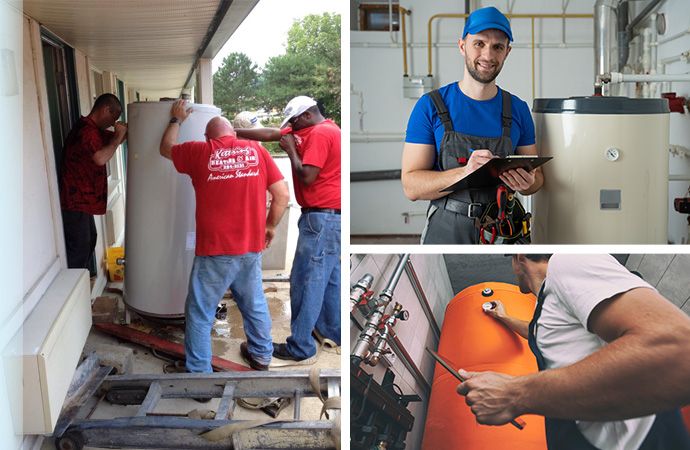 Why Need Heating System Inspection?
Regular inspections allow qualified technicians to discover and solve small concerns before your heating system becomes disruptive and needs a costly repair. Here are some of the reasons why you should get your heating system inspected:
Improved air quality: Unmaintained heating systems may circulate dust, allergies, and pollutants throughout your house. Regular inspections involve cleaning components such as filters and ducts, which results in better indoor air quality.
Energy efficiency: A well-maintained heating system runs more effectively, resulting in less energy usage and lower utility costs. Inspections assist in identifying and resolving faults that may be causing your system to work harder than required.
Extended Lifespan: Your heating system, like any other mechanical system, will have a longer lifespan if it is regularly inspected and maintained.
Schedule Your Heating System Maintenance Plan | Contact Us Today
You can trust our expert, experienced and certified professionals at Kettering Heating & Air. Our professionals are certified by BBB, ACCA, and NATE and know the perfect policies for inspection, maintenance, and repair plans for your heating system.
We are also knowledgeable in AC services, water heater repair, ductwork and plumbing services, and more. Follow us on Facebook by clicking here. Our professionals are on call on a 24/7 emergency basis, dial 937-717-3335 to talk with them directly. Contact us online to get an appointment.