AC, Heating, and Ducts Repair & Cleaning Services in Fairborn

Kettering Heating & Air's professional specialists have long been regarded as the best in Fairborn, Ohio for heating, air conditioning, and ductwork services. We have well-trained and experienced crews available for any AC service, including installation, repair, inspection, replacement, and more.
Our proven and trusted experts are well-versed in heating installation, maintenance, replacement, and repair. In addition, we offer a full range of ductwork-related services, including cleaning, installation, sealing, attic insulation, and indoor air quality improvement for both commercial and residential clients in Fairborn.
We provide quality services to make you comfortable and make your life enjoyable. Anytime you need our assistance with heating, AC, or ducts, simply contact us at 937-717-3335 or click here for more information.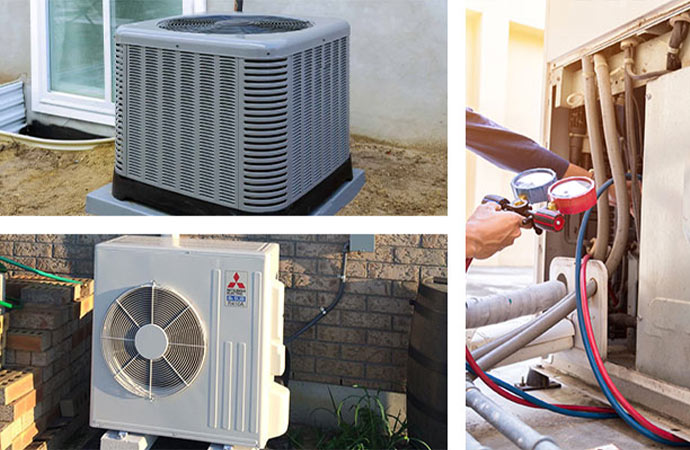 Other Services by Kettering Heating & Air
HVAC: We increase the energy efficiency and lifespan of your home's HVAC system by providing essential maintenance, cleaning, and repair services. Through this, we ensure that the HVAC system is working at its peak.
Plumbing: The mess that results from plumbing system leaks and other catastrophes can be enormous. Our licensed plumbers offer quality installation, repair, and cleanup services for plumbing systems.
Electric System: To meet your every electrical service need, our licensed electricians offer a full range of options. We have the skills and experience to replace panels, install fixtures, repair circuits, or do any other electrical work you may need.
Home Performance: We provide thorough home energy evaluations to pinpoint the exact source of any energy loss and pinpoint the exact location of the problem. After that, we suggest things like installing insulation in the attic, sealing air ducts, installing smart thermostats, or purifying air at your place.
Rely on Kettering Heating & Air for Your AC, Heating, and Ducts Needs in
Fairborn
For a long time, Kettering Heating & Air has been known as the best service provider for home and office repairs and upgrades in Fairborn. Whether you're having trouble with your air conditioner, furnace, plumbing, electricity, or ductwork, Kettering has a solution at a rate that won't break the bank. To learn more about the services in Fairborn, please contact us online or dial 937-717-3335.