AC Controls & Thermostats in Dayton & Kettering, OH
For more than 30 years, Kettering Heating & Air has been providing reliable installation, repair, & maintenance services for air conditioners across Dayton, Ohio. We have the knowledge & experience to take care of every AC problem that a homeowner can run into. Similarly, if your air conditioner or thermostat's controls are malfunctioning, the professionals here at Kettering Heating & Air can solve the issue.
You can return to your regular, functioning AC or thermostat control in a very short time with the help of our certified specialists. Simply give us a call at 937-717-3335 or click here to schedule an appointment.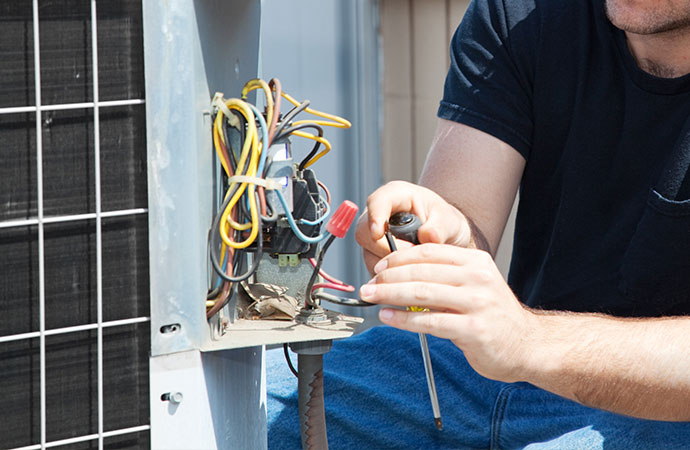 AC Maintenance, Tune-up, & Repair Services
Is your AC using up more energy but not even offering optimal cooling? Eventually, you are getting higher bills for lower performance!
Let Kettering Heating & Air fix the issue! Our experts can tune up your existing air conditioner to help it perform better. We have the resources & knowledge to make your AC much more efficient, providing you with greater comfort at lower electricity bills. We are a fully insured & licensed company that does not use subcontractors. We handle everything ourselves. When you choose us, you get the best AC services available throughout the Miami Valley.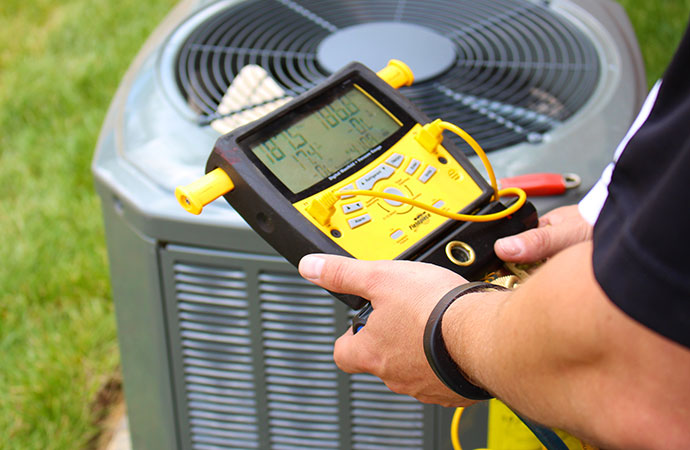 Services We Offer for Air Conditioners
Kettering Heating & Air offers all sorts of services for air conditioners and has the expertise to solve any kind of issue you are facing. We also install new air conditioners. We provide:
Let Us Fix Your AC & Thermostats Control
If you are having trouble with your AC & thermostat control, count on the licensed professionals from Kettering Heating & Air. We can fix the issue for you in no time at all. Our services are available in Oakwood, Dayton, Kettering, Fletcher, & other nearby areas in Ohio. Call us at 937-717-3335 to talk to one of our representatives.