Heating Maintenance Plans in Dayton, OH
Kettering Heating & Air offers heating maintenance plans for homeowners in the Kettering and Oakwood, Ohio area. You can choose from our annual or biannual check-up plans for your heating system that suits your requirements & budget. This check-up is conducted by highly trained professionals who know exactly what to inspect, repair, and replace.
We will check all parts of your heating system, paying close attention to the parts that need lubricating, adjusting, and cleaning. Additionally, we also provide a service report for your reference. We serve customers in Miamisburg, Kettering, Oakwood, and other Ohio cities within our service area.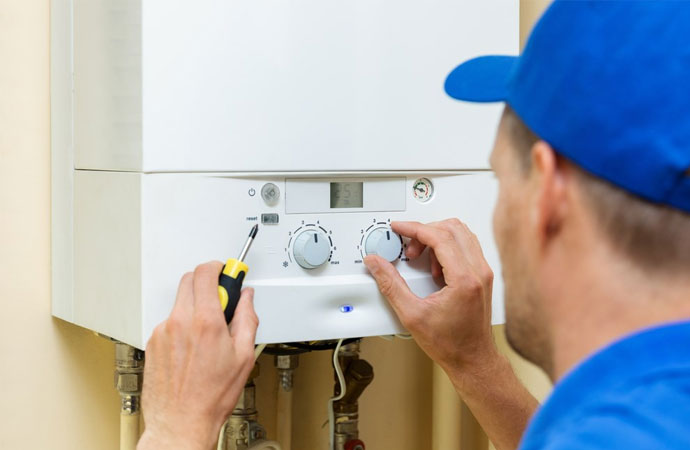 Benefits of a Heating Maintenance Plan
Having your heating system professionally cleaned, tuned, and inspected as part of a maintenance plan offers several benefits. They include:
1. Energy Savings: A heating system that is dirty or neglected has to work harder than necessary to raise the temperature in your home. During the course of the scheduled appointment, a qualified technician will perform a number of vital operations including:
Tightening loose connections
Lubricating moving parts
Cleaning or changing the air filter
Testing airflow
Visually inspecting ductwork
Checking connections
Testing system controls
Testing thermostat calibration
2. Increased Comfort: Malfunctioning system components, leaky ductwork, or reduced airflow can prevent your heating system from achieving the desired set point on your thermostat.
3. Enhanced Air Quality: As conditioned air moves throughout your duct network, it carries with it any loose particulate that was unable to be trapped due to a clogged air filter, dirty system components, or sat lingering in your ducts. Common contaminants can include:
Pet dander
Mold
Mildew
Bacteria
Dust
Pollen
4. Extended Equipment Lifespan: When your heating system is clean, lubricated, and well-maintained, parts can move freely and airflow is unimpeded. The less stress that is placed on your equipment the longer it will last, ensuring years of optimum performance.
5. Improved Safety: A clean, well-maintained fuel-burning appliance produces a minuscule amount of carbon monoxide, which is typically carried away by the venting system. As part of your heating maintenance plan, the technician will inspect the burner combustion, gas connections, and heat exchanger, to ensure all parts are in good working order.
6. Lower Cost of Repairs: Most minor issues can be detected and rectified during routine maintenance before they become major, costly repairs.
7. Reliability: Taking the time to schedule preventive maintenance at the start of the heating season, ensures your system will operate at peak performance, providing reliable, efficient heating services, and avoiding a costly, mid-season breakdown.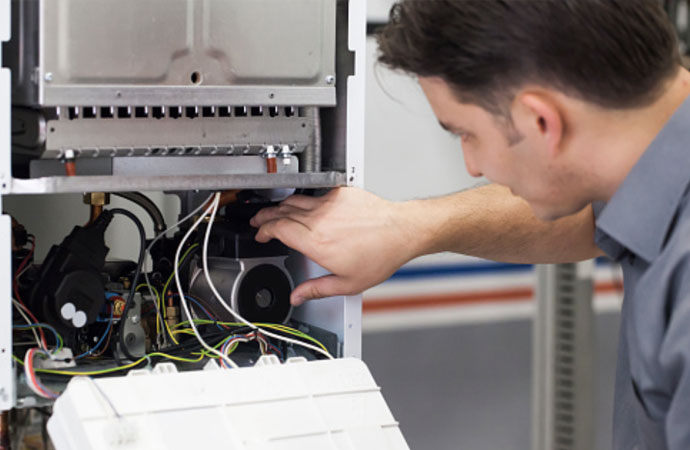 Our Maintenance Plans Cover All Aspects of Your Heating System with Kettering Heating & Air
Kettering Heating & Air is a top-notch heating services provider in Kettering-Oakwood, Ohio. We have a wide range of products and services that will undoubtedly fit your requirements and budget. We offer:
Furnace installation and repair
Heat pumps
Heating system repairs
Heating system maintenance
When you choose Kettering Heating & Air, you are choosing a company with an A+ rating from the BBB, the highest industry standard, and more than 25 years of industry experience. Our technicians are NATE-certified and we offer a 24-hour emergency response service to our customers throughout Kettering-Oakwood, OH.
Trust Kettering Heating & Air for Heating System Services in Dayton, Kettering, Oakwood, & Clayton, OH
For any type of heating system services for your residential or business property within our service area, do not hesitate to contact Kettering Heating & Air online or give us a call at 937-717-3335 for more information or to make an appointment in Bellbrook, Moraine, Clayton, and other places in Kettering-Oakwood, OH.
100% satisfaction guaranteed – We solve problems most HVAC specialists cannot
24 hours service including evenings and weekends
Fully stocked service and maintenance vehicles
Expert maintenance, installation, and repair
More than 25 years of stellar customer service
Residential & commercial A/C sales and service
Home efficiency testing and solutions
Promotional financing facilities available