Emergency AC Repair Service in Dayton, Ohio
Unexpected air conditioner failure can be frustrating and irritating, especially in the hot summer season. Kettering Heating & Air provides Emergency AC Repair services in order to assist you in getting your system operational as quickly as possible.
Kettering Heating & Air is a leading provider of heating, plumbing, and AC-related services in Dayton, Fairborn, Laura, and throughout the Ohio service area. Our team of licensed experts has years of expertise working on many varieties of AC systems, including central air conditioning, ductless mini-split systems, and more. No matter how difficult the problem is, we can evaluate and fix it since we have the required knowledge and experience. Contact Kettering Heating & Air at 937-717-3335 or schedule an appointment by clicking here.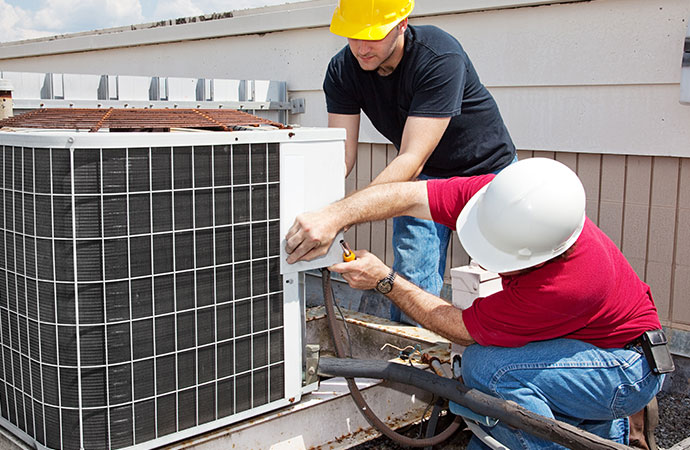 Professional AC Repair by Kettering Heating & Air
Kettering Heating & Air is a trusted source of AC repair services, providing complete AC repair or AC replacement to satisfy the demands of homeowners and business owners. Our team of professional technicians is fully trained in the newest innovations and can suggest the ideal solution for each client's particular needs.
Kettering Heating & Air partners with top manufacturers to deliver AC units that are dependable, energy-efficient, and give exceptional comfort. In order to give our customers a stress-free and positive experience, we provide reasonable pricing, financing choices, and exceptional customer service. Kettering Heating & Air is a trusted option if you need emergency and professional AC repair services for your home or place of business.
Need Emergency AC Repair? Contact Us Now!
When you call Kettering Heating & Air for emergency AC repair service, you can expect quick and professional service. Our team understands the urgency of your situation and will respond quickly to your call. They'll do their best to find a time that works for you to set up an appointment, will arrive on time, and complete the job effectively. Our emergency AC repair services are available in Covington, Oakwood, Troy, and other nearby service areas. For any of our services, call us at 937-717-3335.