Sink Repair & Installation in Dayton, OH
The plumbers at Kettering Heating & Air are experts in sink repair. Our crews fix clogged sinks, install new ones, and perform other tasks to meet your sink installation & repair needs. For more than a quarter-century, we have provided certified plumbers and professional plumbing services to customers in Miamisburg, Kettering, Oakwood, and other Ohio cities within our service area.
Because the sink is a prominent and heavily used feature in kitchens and bathrooms, its drain is susceptible to clogs. Having a clogged sink or a leaking sink typically requires a professional repair. We can help with that. When you need our services, give us a call at 937-717-3335.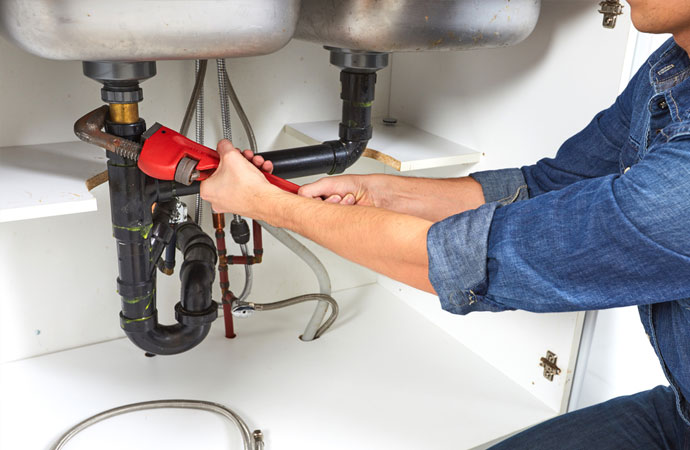 Kitchen & Bathroom Sink Installation Services
Our sink repair and installation services, for both residential & commercial customers, include:
Bathroom Sink Services: The most common bathroom sink issue faced by homeowners is a clogged drain from the accumulation of hair, soap residue, and other cleaning products. For a difficult clog, our experts have tools and techniques that far exceed anything a homeowner has at his or her disposal. Our plumbers can also perform sink repairs. They fix leaky drains, repair cracks & chips in porcelain, and install or replace new sinks.
Kitchen Sink Services: A malfunctioning garbage disposal, coupled with a grease build-up, can create quite the clog in your kitchen sink. Conventional methods of freeing the clog with a plunger or using a solution of vinegar and baking soda are not reliable. Our crews have the equipment & experience to handle the most severely clogged kitchen sinks. We also perform a wide variety of sink repairs & installations.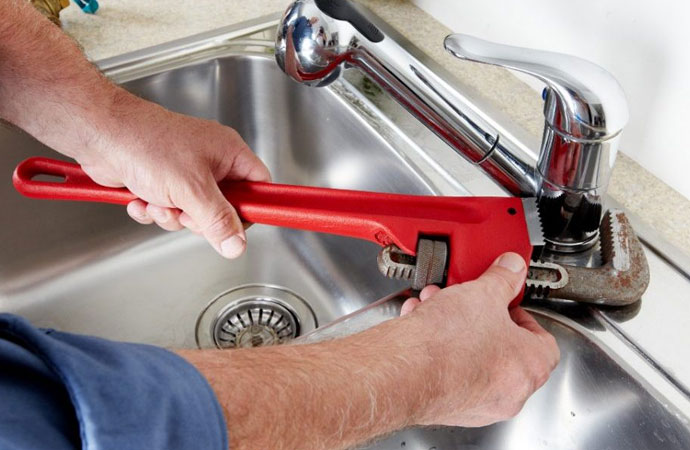 Professional Plumbers by Kettering Heating & Air in Kettering, Oakwood, Vandalia, Dayton, & Troy, OH
Some of our most popular plumbing services include:
Water heater installation & repair
Faucet repair & installation
Natural gas conversion
Sewage backup clean-up services
Toilet installation
Sink repair & installation
Count on Kettering Heating & Air for Sink Repair and Installation in Piqua, Fairborn, & Dayton, Ohio
With an A+ rating from the BBB and more than 25 years of industry experience, it is little wonder that Kettering Heating & Air is the go-to source for sink repair, sink installations, toilet installations and much more for customers in Piqua, Fairborn, Dayton, Vandalia, and throughout the Miami Valley of Ohio. Our technicians are NATE-certified and provide a 24-hour emergency response to our customers in need of any type of plumbing service. When you need our help, contact Kettering Heating & Air online or give us a call at 937-717-3335. With Kettering, you know you will get:
100% satisfaction guaranteed – We solve problems most HVAC specialists cannot
24 hours service including evenings and weekends
Fully stocked service and maintenance vehicles
Expert maintenance, installation, and repair
More than 25 years of stellar customer service
Residential & Commercial A/C sales and service
Home efficiency testing and solutions
Promotional financing facilities available