Landscape Lighting Installations in Kettering-Oakwood, OH
In both commercial and residential spaces, landscape lighting serves a vital purpose by illuminating the property's surroundings. It not only provides illumination for homeowners and business owners but also serves as a means of enhancing the property's aesthetics, creating a radiant experience.
However, the installation of landscape lights in areas such as the driveway, patio, front yard, and other corners is a task that often requires professional expertise. For those living in Kettering, Oakwood, or nearby service areas in Ohio, Kettering Heating and Air is a smart choice. Feel free to call us at 937-717-3335 or contact us for further information about our services.
Necessity of Installing Landscape Lighting 
There are several factors to consider when installing landscape lighting, including:
Creating a beautiful, stylish, and effective outdoor environment.
Adding a lively ambiance around the property.
Focusing on the plants and grasses in the garden area.
Ensuring high safety around the pool and driveway.
Providing an energy-efficient solution for the property owners.
Reducing the carbon footprint by using less energy.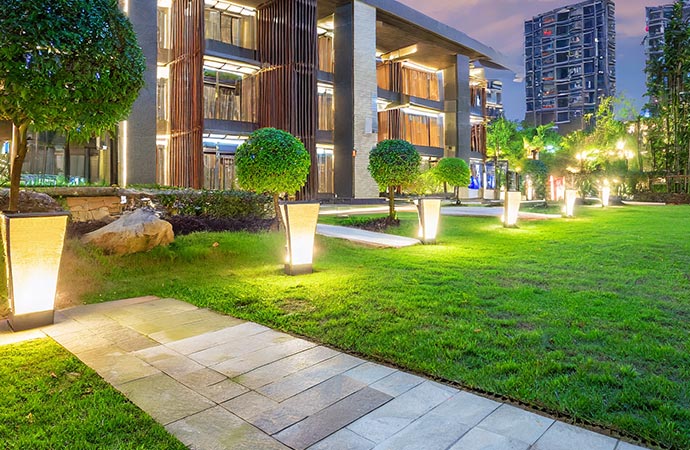 Benefits of Choosing Us 
Below are the reasons why you should be choosing us for landscape lighting installation :
Over 30 years of experience.
Fully insured and licensed.
24/7/365 customer service.
"A+" rating with Better Business Bureau.
Up-front pricing.
Drug tested co-workers.
Locally owned and operated.
Workmanship Guarantee.
Money refund policy 
Have Faith in Kettering Heating & Air for Landscape Lighting Installations in Ohio
Without appropriately installed landscape lighting, property owners may face issues, starting with security concerns. That's why Kettering Heating & Air can be your ultimate choice for any type of lighting solutions.
So, if you live in Clayton, Englewood, Troy, or anywhere within our service area, feel free to call us at 937-717-3335 to book an appointment. We also provide high-quality water heater repair and plumbing services.