Heat Pumps Installation, Repair & Maintenance in Dayton, OH
During the cold winter months, it is difficult to find a safer and more energy-efficient heating solution than a heat pump. A heat pump functions differently than other heating options like a furnace, which burns fuel to generate its own heat. With a heat pump, you transfer heat from one place to another through pipe-like passageways to warm your home or office in Dayton, Kettering, Oakwood, Vandalia, and other cities within our service area. This will lower your utility bills.
Heat pumps also are safer to use than fuel-burning furnaces. A heat pump can even purify the air circulating inside of your home by removing dust particles, mold spores, and other harmful impurities. There is no need for ductwork from a central AC system and a heat pump takes up far less room than other heating options. To tap into heat pump installation, repair & maintenance, contact Kettering Heating & Air.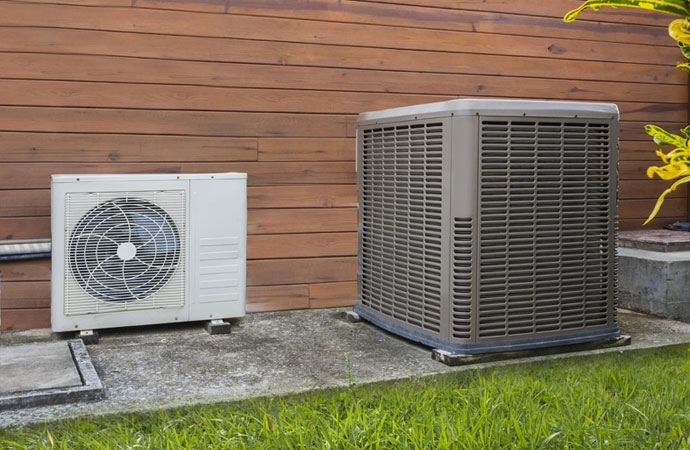 Heat Pump Installation by Kettering Heating & Air
At Kettering Heating & Air, we have extensive experience installing all types of heat pumps. We use the utmost care and precision, and our installation process involves:
Recommending the best options for where to install the system in a home
Removing old heat pumps (for heat pump replacement services)
Providing expert advice regarding the best system to meet your needs
Installing all components and related equipment, from the condenser and air handler to the air ducts, thermostats, zoning systems, and more
Thoroughly testing the system's performance to assure it's running perfectly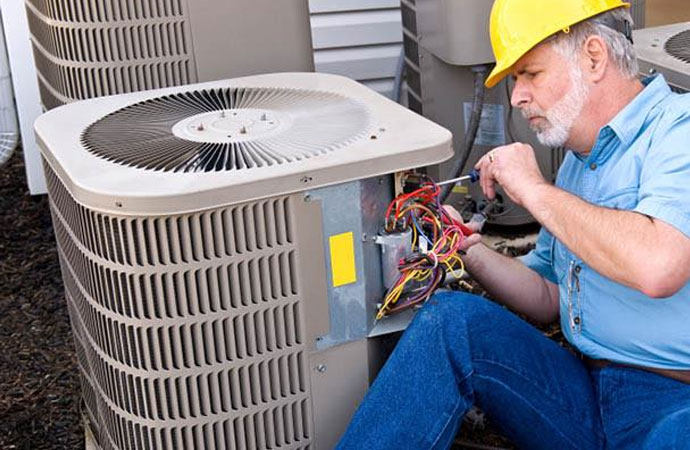 Heat Pump Repairs in Kettering, Oakwood, & Dayton
Whenever it's time to repair a heat pump system, you can count on the heat pump technicians at Kettering Heating & Air for quick, dependable service! Some of the various heat pump problems that we are skilled at repairing include:
Start-up issues
Blower motor, airflow, and fan problems
Water and refrigerant leaks
Clogged drains
Compressor and relay failures
Malfunctioning thermostats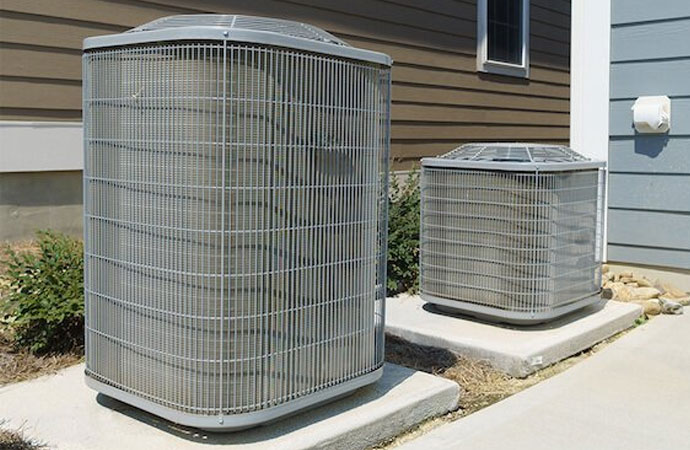 Heat Pump Maintenance by Kettering Heating & Air
At Kettering Heating & Air, we provide thorough heat pump maintenance services, doing things like:
Cleaning the drain, condenser, air handler, and evaporator
Check the system refrigerant levels
Replacing the filter and blower belt
Checking airflow and condition of the duct system
Checking the wiring and electrical connections
Testing the thermostat for proper operation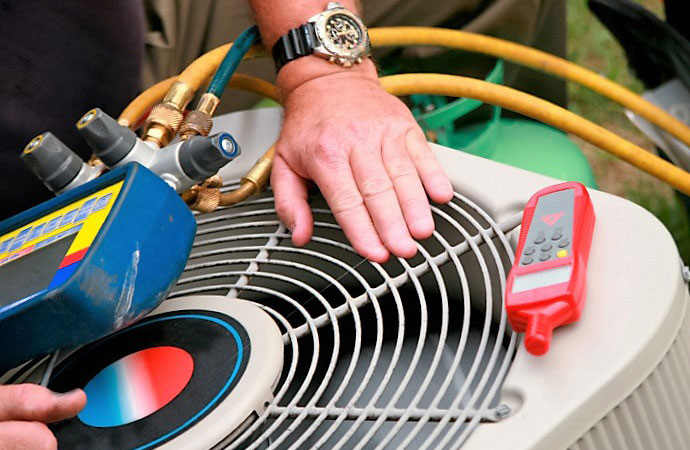 Install or Repair Your Heating System in Dayton & Vandalia, OH
Kettering Heating & Air is a top-notch heating services provider in Dayton, Kettering, and Oakwood, Ohio. We have a wide range of products and services that will undoubtedly fit your requirements and budget. We offer:
Furnace installation and repair
Heat pumps
Heating system repairs
Heating system maintenance
When you choose Kettering Heating & Air, you are choosing a company with an A+ rating from the BBB, the highest industry standard, and more than 25 years of industry experience. Our technicians are NATE-certified and we offer a 24-hour emergency response service to our customers throughout Kettering-Oakwood, OH.
Trust Kettering Heating & Air for Heating System Services in Dayton & Kettering, Ohio
For any type of heating system services for your residential or business property within our service area, do not hesitate to contact Kettering Heating & Air online or give us a call at 937-717-3335 for more information or to make an appointment in Beavercreek, Casstown, Kettering, Laura, Vandalia and other places in Kettering-Oakwood, OH.
100% satisfaction guaranteed – We solve problems most HVAC specialists cannot
24 hours service including evenings and weekends
Fully stocked service and maintenance vehicles
Expert maintenance, installation, and repair
More than 25 years of stellar customer service
Residential & commercial A/C sales and service
Home efficiency testing and solutions
Promotional financing facilities available