AC Installation, Repair, and Tune-Ups in Dayton, OH
Electric bills are some of those things which look trivial but can cause serious stress upon us. This stress gets even worse during summer and the entire credit goes to the AC & the concerned system.
An efficient cooling system ensures greater comfort and lower operating costs. Our HVAC professionals at Kettering Heating & Air can help you select and install the perfect Air Conditioning unit to fit your needs and budget in Kettering, Oakwood, and other Ohio cities within our service area. When you need superior AC products and services, we are ready to provide you with:
AC Installation
AC Repair
AC Maintenance/Tune-Up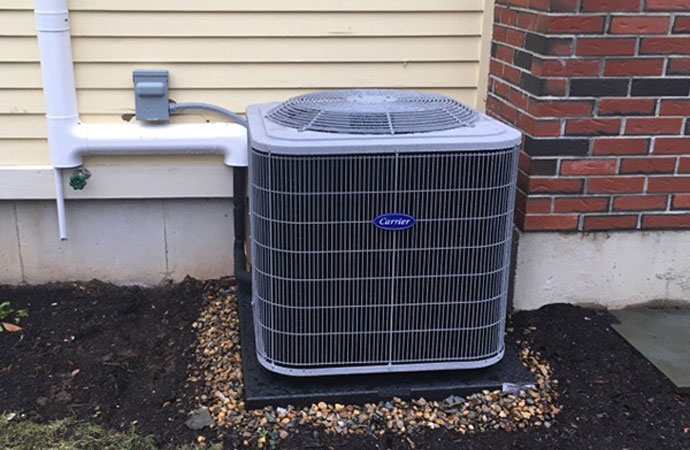 Perks to a Professionally Installed AC System in Kettering & Oakwood
Here are a few perks to having a certified HVAC professional install and maintain your new AC system:
No Manual Labor for the Homeowner: Hiring a professional eliminates the need for you to do anything other than sign off on the work and pay the bill.
No Legwork Required: In addition to the physical aspects of installing a new AC unit, many homeowners hire a professional so that they don't have to worry about the paperwork aspect. Contractors and HVAC professionals can obtain the proper permits for you, making the job smoother concerning timelines and getting things done quickly.
Professional Upkeep: With most new installs, HVAC pros offer maintenance plans for these systems. Also, many installation packages include a specific maintenance plan to ensure your unit's longevity and safety.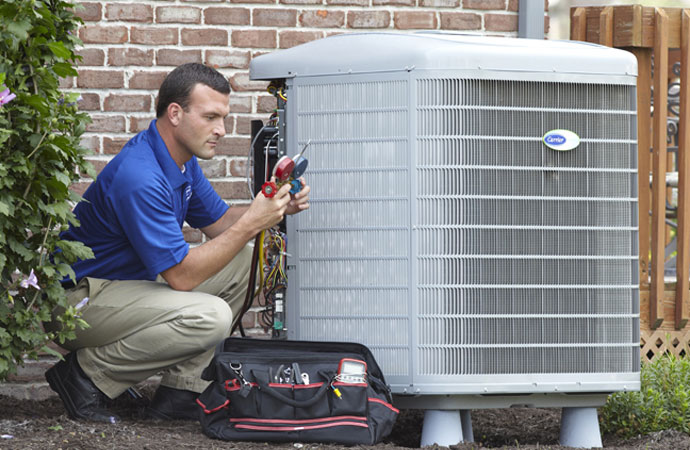 Benefits of an AC System from Kettering
In an era when dependable service can be difficult to find, residents in Kettering, Oakwood, Dayton, and throughout the Miami Valley of Ohio have a built-in advantage. As part of the Choice Comfort Services family, the proven professionals from Kettering Heating & Air have been serving local customers for more than 30 years. As a family-oriented company with deep ties to our local communities, we stress service, values, trust, and dedication to the community.
For customers in the Kettering and Oakwood area, that translates to a long track record of trust and commitment from Kettering Heating & Air. Our trained technicians will thoroughly inspect your HVAC unit to diagnose any issues, to see if simple repairs are needed, or you need a long-term solution e.g. installing a new unit. We offer a wide selection of models from industry-leading brands such as Carrier Factory, Payne, Aprilaire, and Honeywell.
Trust Us for Your AC Tune-ups, Repairs, Installation & More in Dayton, Kettering & Oakwood, OH
When it comes to AC maintenance, regularly changing the air filters is a must. Clogged filters cause the AC unit to work harder to pull air into the system, producing higher energy costs while reducing the life of the HVAC system. Ultimately, your home is not as comfortable as you would be with an energy-efficient unit. For the past three decades, Kettering Heating & Air Services has set the industry standard for HVAC products and services for both residential & commercial customers in Germantown, Covington, Bradford, Ludlow Falls, and other places in Dayton, Bradford, Miamisburg, Kettering, Oakwood, and other cities we serve. Contact us online or give us a call today at 937-717-3335.