MyChoiceComfort™ Planned Maintenance Plans in Dayton, OH
Our trademarked MyChoiceComfort™ Planned Maintenance Plans are designed to provide our customers with peace of mind knowing their systems are running smoothly and efficiently all year long. MyChoiceComfort™ Plans reduce your system's overall operating costs and keep your system running at its maximum capacity. Your system won't have to work as hard, planned maintenance will also increase the life of your system. Ultimately, you can expect a lower total cost of ownership by implementing a MyChoiceComfort Planned Maintenance Plan.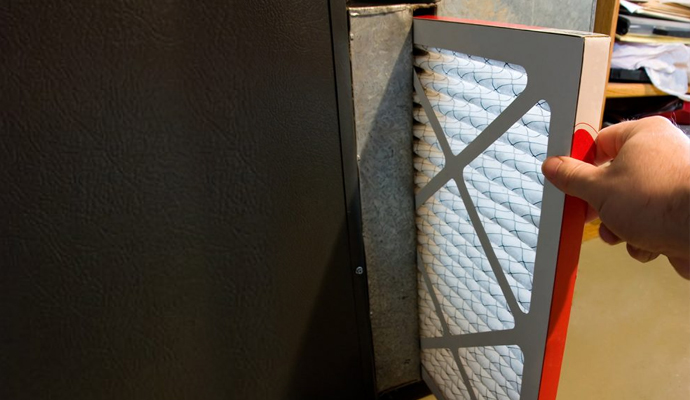 MyChoiceComfort™ Benefits
15% Discount on Repairs
No Overtime Charges
Extended Equipment Life
Maximum System Efficiency
Automatic Notification of Service Visits
Peace of Mind
Automatic Renewal
Priority Status
Lifetime Warranty on Repairs
Discount on Equipment Installation
MyChoiceComfort™ Plan Includes
2-27 Point Inspection per System
Lifetime Warranty on Repairs
15% Discount on Repairs
Appointment Reminder Service
Priority Service
1" Standard Filter per Tune UP
Written Condition Report
No Overtime Charges
Free Monitoring of Carrier Infinity and Sensi Predict
Transferable
$50 Off Per Continuously Active Year On Equipment
Installations Up to $300
10 Point Plumbing Inspection
Let Us Set Up Your MyChoiceComfort™ Planned Maintenance Plans in Dayton & Kettering, OH
Setting up a planned maintenance plan today is a smart decision. For years Kettering Heating & Air has set the industry standard for HVAC products and services throughout the Miami Valley. When you need our services in Kettering, Oakwood, Miamisburg or Piqua, be sure to contact Kettering Heating & Air online or give us a call at (937) 717-3400 for more information or to make an appointment. Kettering Heating & Air serves both residential and commercial customers.