Duct Sealing Services in Dayton, OH
According to the U.S. Environmental Protection Agency, about 20-30% of the air in your duct system is lost due to leaks, holes, and poorly connected ducts. Luckily, by sealing and insulating your air ducts, you can improve your HVAC system's efficiency by 20% or more. Kettering Heating & Air offers professional duct sealing services in Kettering, Oakwood, Miamisburg, and other Ohio cities throughout our service area.
An effective HVAC system requires high-quality ductwork, which is a network of insulated tubes and vents that is responsible for routing treated air throughout your property. By its very nature, the duct system has to fit in tight spaces, sometimes requiring bending to do so. Sooner or later, these bent tubes may develop tears and holes that create air leaks.
When that happens, your HVAC system will run less efficiently, wasting energy and money in the process. Your indoor air also can become contaminated with outdoor pollutants. That is why a professional duct sealing service is essential!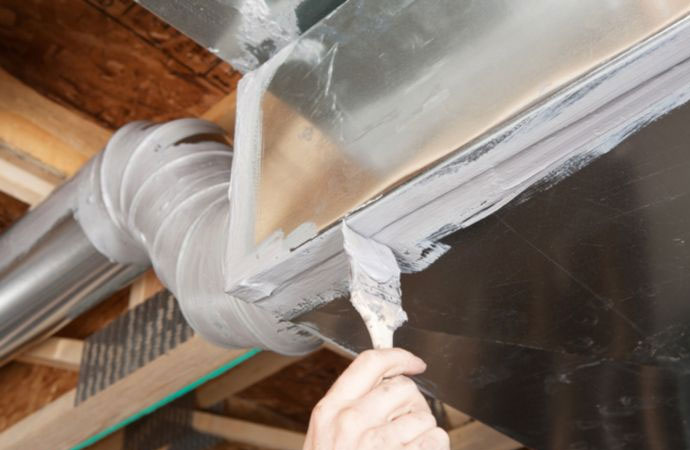 Benefits of a Well-Sealed Duct System
The primary benefits of a well-sealed duct system include:
Comfort: Don't sacrifice your comfort, especially if your HVAC system is in good shape. The issue is most likely with your air ducts, especially if they are located in unconditioned areas of the home. If you are able to identify the gaps/leaks on your own, DIY may be the way to go. Although minor duct repairs can be made on your own, for more complicated projects and inspections, go with a professional.
Energy Efficiency: An HVAC system cannot be energy efficient if there are poor connections and leaks in the air ducts. If your bills have been rising, then leaky air ducts could be the culprit. Your home will be more comfortable, your bills will be lower.
Safety: A well-sealed duct system is a safe HVAC system. Keep your home and your HVAC system protected with maintenance, insulation, and sealing. This includes checking your air vents to make sure no rugs or furniture are blocking them and periodically vacuuming and cleaning the registers to remove dirt and dust.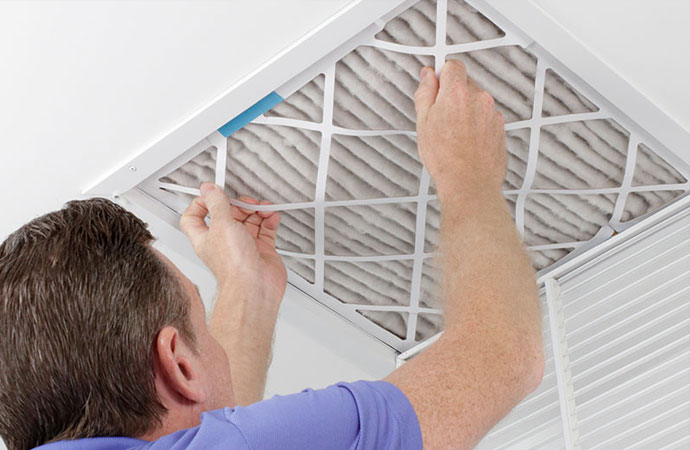 Ductwork Services Provided by Kettering Heating & Air
Kettering Heating & Air has been serving the Kettering-Oakwood area and other cities in Ohio for more than 25 years. Our technicians are highly qualified, well-trained, and fully certified to perform top-notch ductwork repair, as well as other duct-related services for commercial and residential customers. Those services include:
Duct Sealing
Duct Replacement
Duct Cleaning
Duct Repair
Trust Kettering Heating & Air for the Best Ductwork Services in Dayton, Bradford & Huber Heights, Ohio
When you deal with Ketting Heating & Air for duct-sealing services or other HVAC needs, you will receive these benefits:
100% satisfaction guaranteed – We solve problems most HVAC specialists cannot
24 hours service including evenings and weekends
Fully stocked service and maintenance vehicles
Expert maintenance, installation, and repair
More than 25 years of stellar customer service
Residential & Commercial A/C sales and service
Home efficiency testing and solutions
Promotional financing facilities available
That is why we are the go-to source for ductwork services in Tripp City, Pleasant Hill, West Milton, Bradford, Huber Heights, New Lebanon, and other areas throughout the entire Kettering-Oakwood area in Ohio. When you need our services, contact us online or give us a call at 937-717-3335 for more information about how we can assist with air duct cleaning, dryer vent cleaning, and more.