Packaged Rooftop HVAC System Installations in Dayton, OH
Providing a comfortable and good ambiance is important for the employees on a year-round basis at any commercial building. A packaged rooftop HVAC system provides reliable and incredible heating and cooling support for your office in Dayton Oakwood, Englewood, Farmersville, Kettering, and other cities throughout our service area in the Miami Valley of Ohio. You can trust Kettering Heating & Air to provide superior services from our drug-tested and background-checked technicians. Our company is fully insured and licensed. To learn more, call us at 937-717-3335 or click here to make an appointment.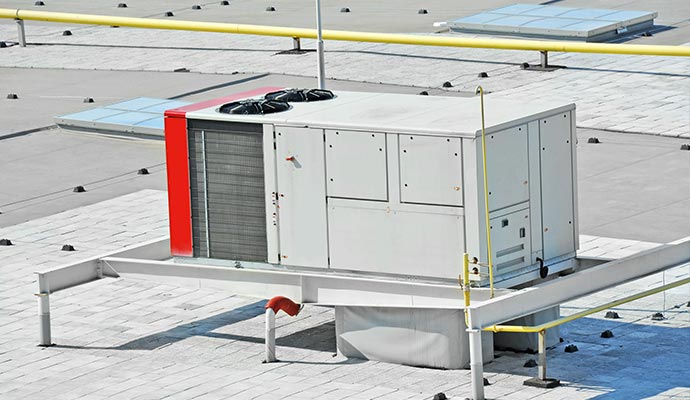 Top Rooftop System HVACs by Kettering
Installing a rooftop system requires professional precision that only the certified technicians at Kettering can handle. For more than a quarter-century, our crews have been providing top-quality assistance for commercial customers in Kettering, Dayton, Potsdam, and other cities that we serve. In addition to installing your packaged rooftop system, we also provide routine check-ups, maintenances, and repair services.
Kettering Heating & Air has made its name by providing superior packaged rooftop HVAC systems for our local businesses as well as hiring the most skilled and certified technicians to service them. To learn more, call us today at 937-717-3335.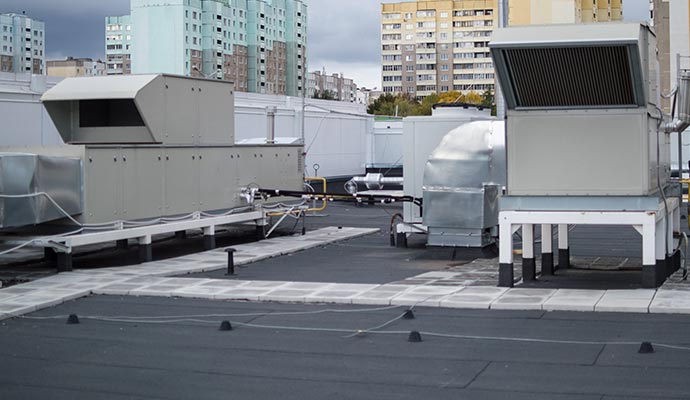 Why Choose Kettering Heating & Air?
Reasons to choose Kettering for your packaged HVAC rooftop system include:
Dependable Service: Kettering Heating & Air has made its reputation by providing excellent service to local customers for more than 25 years. Our reliable and remarkable services have created trust among our customers.
State-of-the-Art Equipment: Working with complex machinery can be tricky. That's why we use only state-of-the-art equipment and tools that are handled by bonded, certified technicians.
Satisfaction Guarantee: Because we are licensed, bonded, and certified to work in Ohio, we stand behind all of our jobs with a 100% satisfaction guarantee.
Rely On Us For the Best Packaged Rooftop Systems in Dayton & Kettering
For most of three decades, Kettering Heating & Air has been renowned for its quality services and products. In addition to installing packaged rooftop HVAC systems, our crews also provide other services like AC repair, heating maintenance, and heat pump installation for customers in Laura, Miamisburg, Covington, and other cities that we serve. To learn more about the wide array of local businesses that turn to us for heating & cooling services, as well as duct cleaning, duct sealing, indoor air quality, humidity control, dehumidifier, and many other services, call 937-717-3335 or click here to make an appointment today!