Sink Repair & Installation in Dayton, OH
The plumbers at Kettering Heating & Air are experts in sink repair, fixing the clogged sink, or installing a new one to meet your needs. For more than a quarter-century, we have provided certified plumbers and professional plumbing services to customers in Miamisburg, Kettering, Oakwood, and other Ohio cities within our service area
The sink is a central feature of kitchens and bathrooms and is susceptible to getting clogged drains. Having a clogged sink or a leaking sink gets in the way of your household routine and causes a major inconvenience when this plumbing fixture is not operating properly. Sometimes you may need to replace your entire sink and our technicians are ready to assist you with sink installation in addition to our sink repair services.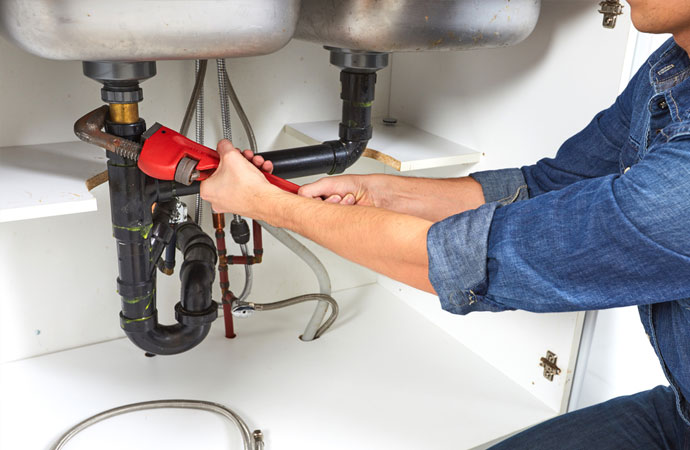 Kitchen & Bathroom Sink Installation Services in Kettering & Oakwood
Kettering Heating & Air's sink repair and installation services, for both residential and commercial customers, include the followings:
Bathroom Sink Services
The most common bathroom sink plumbing problem homeowners face is a clogged drain, from the accumulation of hair, soap scum, and even foreign objects like bobby pins or cotton swabs. If you have a clogged sink in your bathroom, you can attempt to unclog it yourself using a sink plunger. If the clog is too far down the pipes or you can't fix it on your own, call an expert like Kettering.
n addition to unclogging bathroom sink drains, our plumbers can also perform a wide range of bathroom sink repair tasks including fixing leaky drains, repairing cracks or chips in porcelain, and ceramic sink basins, and installing or replacing new sinks during your bathroom remodeling.
Kitchen Sink Services
Malfunctioning garbage disposal, grease build-up, accumulated food and more can all contribute to a clogged kitchen sink. The sink is the focal point in the kitchen and when you have a clogged kitchen sink, it will cause problems. There are a number of ways homeowners can unclog a kitchen sink, including using a sink plunger, snaking the drain, or using a solution of vinegar and baking soda. For the more severe clogged kitchen sinks, contact Kettering.
We perform a wide variety of sink repair services including kitchen sink leak repair, faucet leak repair and installation, and garbage disposal maintenance, repair, and installation.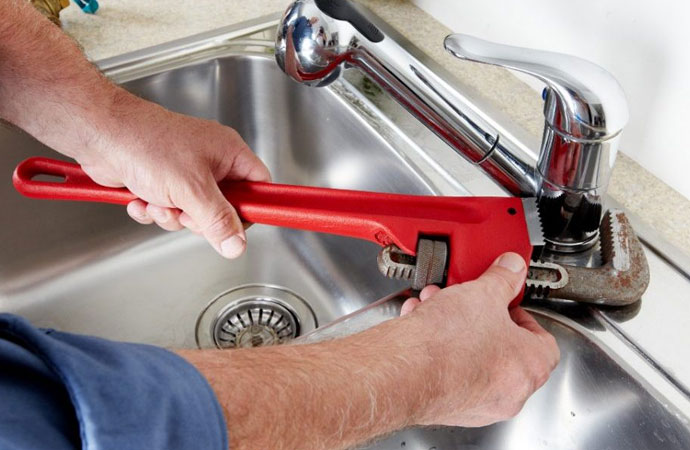 Plumbing Services by Kettering Heating & Air in Kettering, Oakwood, Vandalia, Dayton, & Troy, OH
Our plumbing services are:
Water heater installation & repair
Faucet repair & installation
Natural gas conversion
Sewage backup clean-up services
Toilet installation
Sink repair & installation
Count on Kettering Heating & Air for Sink Repair and Installation in Piqua, Fairborn, & Dayton, Ohio
With an A+ rating from the BBB and more than 25 years of industry experience, it is little wonder that Kettering Heating & Air is the go-to source for sink repair, sink installations, toilet installations and much more for customers in Piqua, Fairborn, Dayton, Vandalia, and throughout the Miami Valley of Ohio. Our technicians are NATE-certified and provide a 24-hour emergency response to our customers in need of any type of plumbing service. When you need our help, contact Kettering Heating & Air online or give us a call at 937-717-3335. With Kettering, you know you will get:
100% satisfaction guaranteed – We solve problems most HVAC specialists cannot
24 hours service including evenings and weekends
Fully stocked service and maintenance vehicles
Expert maintenance, installation, and repair
More than 25 years of stellar customer service
Residential & Commercial A/C sales and service
Home efficiency testing and solutions
Promotional financing facilities available