Faucet Repair & Installation Services in Dayton, OH
Dripping faucets can cause your home to waste about 200+ gallons of water every month—which can lead to unnecessary spikes in your water bill. If you would like to cut down on waste and spend less on your water, you should get in touch with Kettering Heating & Air as quickly as possible. Beyond the waste, leaking faucets can also be a sign that there are other plumbing problems—which can be costly in the long run.
When our home repair experts arrive at your home, we will take the time to inspect the area and fix not only the immediate problem but take the time to address any larger issues. This can keep your home clean and can help you save money. We are your one-call solution for a leaking faucet in Miamisburg, Kettering, Oakwood, and other Ohio cities within our service area.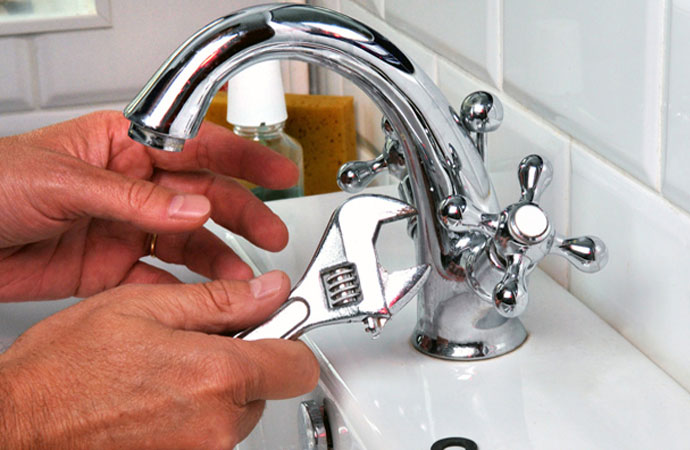 Why Hire a Professional Plumber for Faucet Repairs in Kettering & Oakwood?
People rely heavily on their Do-it-yourself skills these days. People think that getting a professional plumber can mean additional expense, but instead, there are various benefits of hiring one:
Professional Assistance
Efficient Service
Experience and Knowledge
Safety
Cost-Effective
Faucet Repair, Installation & Other Plumbing Services
We at Kettering Heating & Air have been serving Kettering-Oakwood, OH, and surrounding areas for more than 25 years now. In all those years of service, our certified plumbers have maintained consistently high-quality work. You can count on us for all your plumbing needs. Some of our most popular services include:
Water Heater Installation
Natural Gas Conversion
Sump Pump Installation
Sink Repair and Installation
Sewage Backups
Count on Kettering Heating & Air for Faucet Repair & Installation in Dayton, Oakwood, Moraine, Fletcher, & Trotwood
When you choose Kettering Heating & Air, you are choosing a company with an A+ rating from the BBB, the highest industry standard, and more than 25 years of industry experience. Our technicians are NATE-certified and we offer a 24-hour emergency response service to our customers throughout Kettering-Oakwood, OH.
For any type of faucet repair and installation services for your residential or business property within our service area, do not hesitate to contact Kettering Heating & Air online or give us a call at 937-717-3335 for more information or to make an appointment in Centerville, Moraine, Park Layne, Fletcher, Trotwood, and other places in Kettering-Oakwood, OH.