HVAC Installation & Repair in Dayton, OH
At Kettering Heating & Air, we know that the comfort of your home goes beyond just having the heat or air turned on and working. You also need to feel comfortable with the technician providing the services to you in Dayton, Bradford, Miamisburg, Kettering, Oakwood, and other Ohio cities within our service area.
We strive to hire the best technicians who go beyond just good customer service. We want to have a team that treats one another, as well as our customers, like family while showing the proper knowledge and experience about the task at hand. When you choose Kettering Heating & Air, you are guaranteed that the job will be done right.
As a Carrier Factory Authorized Dealer, our service technicians participate in regular training programs, use proven service procedures when working on your equipment, and take advantage of genuine manufacturer's replacement parts to restore peak condition to your HVAC system.
Trust Us for the Best HVAC Maintenance Services in Kettering, Oakwood, Dayton, & Covington, OH
When it comes to keeping your HVAC unit in top working order, regular maintenance is a must. That means regular filter changes and tune-ups to protect the unit you installed from unnecessary wear-and-tear that can reduce the life of the system. It also means timely repairs to keep the system working in an energy-efficient manning so you can avoid any spikes in monthly utility bills. Ultimately, your home will not be as comfortable as it should unless you have an energy-efficient unit.
For more than a quarter-century, Kettering Heating & Air Services has set the industry standard for HVAC products and services for both residential & commercial customers in Germantown, Covington, Bradford, Ludlow Falls, and other places in the Kettering-Oakwood, OH area. Contact us online or give us a call today at 937-400-2373.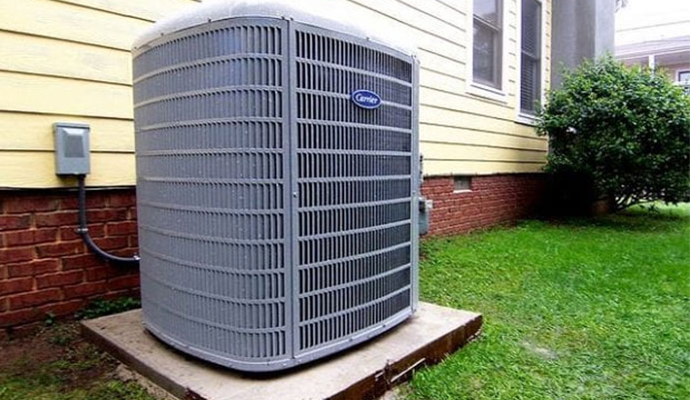 MyChoice Installations:
New System Installation
Commercial HVAC Installs
MyChoice Services:
Heating, Cooling, & Electric Repairs
Tune Ups & Preventative Maintenance
Air Duct Cleaning
Electric Services
We Make It Easy
2 hour appointment times with a call when we're headed your way
Service 24/7/365
We service all makes and models