Dehumidifier Installation in Dayton, OH
A dehumidifier takes moisture out of the air in your home, making it more comfortable indoors. If you or your family members have asthma or allergies, a dehumidifier might relieve their symptoms and make breathing easier. Fortunately, the certified technicians from Kettering Heating & Air provide the best dehumidifier installation services in Dayton, Kettering, Oakwood, Potsdam, Troy, and other cities within our service area.
With more than a quarter-century of service to local communities, our proven professionals from Kettering can provide a wide array of services that also includes AC installation, AC tune-up services, and AC maintenance services! Give us a call today at 937-717-3335 to get a free estimate.
Benefits of Having a Dehumidifier from Kettering Heating & Air
"Humidity" is a measure of water vapor in the air. Dehumidifiers remove or minimize this water vapor. Although there may be a few very insignificant side effects, a dehumidifier can actually benefit in various ways such as: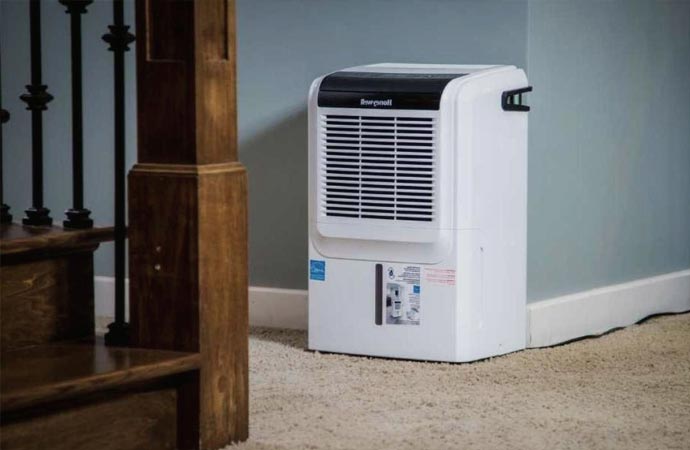 Dehumidifiers help reduce allergy symptoms

Dust mites, in particular, need a relative humidity level of 65 percent to survive and procreate. That's a level that can be easily managed by using a dehumidifier. Dehumidifying the air also controls mold growth.

Dehumidifiers may help control asthma

A dehumidifier can make the effort to breathe in and out easier on the lungs. There's little evidence to support the use of a dehumidifier as an actual treatment for chronic asthma, according to a 2013 study, but there's also no evidence that trying a dehumidifier can have an adverse effect.

Dehumidifiers can create a healthier environment

By eliminating mold and dust, you're also eliminating invaders like silverfish, cockroaches, and spiders. Lower humidity levels may also benefit people who have COPD (Chronic Obstructive Pulmonary Disease). If you live in a naturally humid climate, a dehumidifier can also cool off your home and reduce your air conditioner use.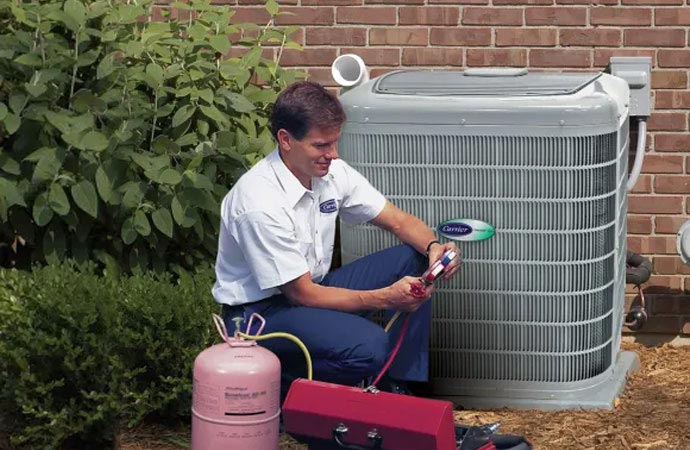 Home Performance Services by Kettering Heating & Air
At Kettering Heating & Air, we have more than a quarter-century of experience providing home performance improvement services in Brookville, West Milton, Oakwood, Dayton, Vandalia, and other cities within our Dayton, Kettering, & Oakwood service area. With our home energy evaluation services, we can accurately diagnose any problem areas in your home and identify potential solutions. That includes installing a dehumidifier.
Some of our most popular enhancement services include:
Humidity Control
Duct Sealing
Dehumidification Services
Indoor Air Quality Services
Trust Kettering to Install Your Dehumidifier in Dayton, Kettering, & Oakwood, OH
For more than 25 years, our team at Kettering Heating & Air has been certified to install, repair, maintain, and inspect HVAC systems. That includes the installation of a dehumidification system. We also install, service, and repair heat pumps, boilers, AC units, package units, split systems, air handlers, and more for both residential & commercial customers. When you need our help in Kettering, Oakwood, Potsdam, Troy, and other cities within our Greater Dayton, OH service area, simply give us a call today at 937-717-3335 or click here to make a reservation.