Oil Furnace Installation & Repair in Dayton & Kettering, OH
If your oil furnace isn't working as effectively and efficiently as it used to, it may be time to consider that you need repair. If you need to install a new oil furnace for your home, Kettering Heating & Air can help. We offer the best brands in the industry, so you'll know your oil furnace will be of the highest quality.
Our expert technicians are factory-trained to provide professional installation of your new oil furnace. We can also perform oil furnace repairs, as well as other services that include HVAC installation, ductwork installation, humidity control systems, and AC system repairs. We have built a reputation for superior service on every job we perform in Dayton, Kettering, Oakwood, Vandalia, and other cities within our service area. Call today at 937-717-3335 to learn more or click here to schedule a reservation for services on your oil furnace ASAP in Ohio.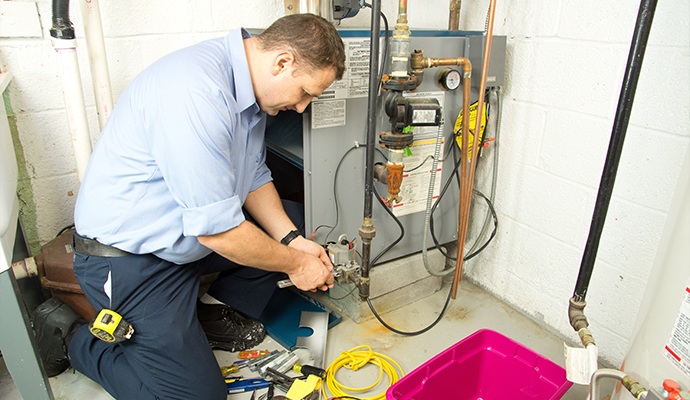 The Benefits of Oil Furnaces
If you are facing difficulties with the selection of heating and furnace options, an oil furnace is a cost-effective and durable option. They are considered to be some of the most durable appliances available. Proper maintenance and repair will only increase the longevity of your product. While there are alternatives like heat pumps and liquid propane, most customers prefer the hotter heat of an oil furnace. To install or repair an oil furnace in the Greater Dayton, OH, area, Kettering Heating & Air is an expert in the field.
Let Us Install or Repair Your Oil Furnace in Kettering, Dayton, & Vandalia
Kettering Heating & Air has been addressing oil furnaces for decades. Our team of experts understands all the nuances of oil furnaces and how to care for them properly so they keep you and your loved ones comfortable and warm. If you need oil furnace installation or repair services, call us at 937-717-3335 or click here to schedule services today at your home or office in Ohio.