Gas Furnace Installation and Repair in Dayton, Ohio
If winter is bearing down, and your gas furnace isn't working as effectively and efficiently as it used to, it may be time to consider that you need repair or replacement. If you need to install a new gas furnace for your home, Kettering Heating & Air can help. We offer the best brands in the industry, so you'll know your gas furnace will be of the highest quality.
Our expert technicians are factory-trained to provide professional installation of your new gas furnace. We can also perform gas furnace repairs, as well as other services that include HVAC installation, ductwork installation, humidity control systems, and AC system repairs. We have built a reputation for superior service on every job we perform in Dayton, Brookville, Kettering, Oakwood, Vandalia, and other cities within our service area. Call today at 937-717-3335 to learn more or click here to schedule a reservation for services on your gas furnace ASAP in Ohio.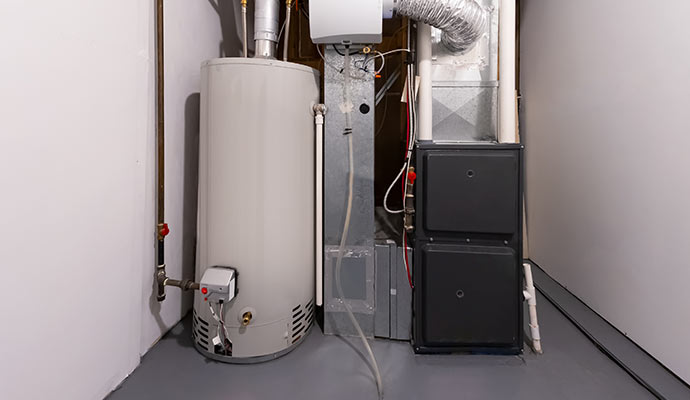 Why Gas Furnaces By Kettering in Dayton, Ohio?
Reasons to have Kettering Heating & Air install, repair or replace your gas furnace in time for winter include:
Affordability: A gas furnace operates on natural gas. Depending on the market and the location, natural gas may be the least expensive fossil fuel that is currently accessible. Gas is also the cleanest and most efficient fuel option, making it the greenest choice for the environment.
Less maintenance: In most cases, the cost of maintaining gas furnaces is lower than that of their electricity equivalents. They employ fewer electrical components, each of which has the potential to malfunction and requires maintenance. Investing in a furnace that runs on natural gas will help you save money in the long term on the costs of repairs and replacements, in addition to the costs of maintenance for the present consumption.
Trust Kettering For Gas Furnace Installation or Repair in Dayton, Ohio
Kettering Heating & Air offers superior installation and repair for heating systems in Brookville, Farmersville, and more cities in our Dayton, OH service area. We're able to assist you in determining which is more cost-effective; heating system or gas furnace replacement or repair. We also assist customers with any furnace installation and repair. For affordable heating system needs, call us at 937-717-3335 or contact us online to learn more and arrange a consultation.