Attic Sealing Services in Dayton, OH
Air sealing in the attic is an important step for an energy-efficient home. The benefits can be substantial. Fortunately, the proven professionals from Kettering Heating & Air provide the most efficient attic sealing services in Dayton, Kettering, Oakwood, Miamisburg, and other cities we serve.
We are always ready at your service to make sure that your HVAC system is running perfectly, including the installation, repair, and cleaning of your ductwork. Our professionals will visit your home, examine your ductwork, and suggest the necessary fixes to make it as efficient as possible. If you are building a new HVAC system, we ensure your ductwork is working with your heating and air conditioning units rather than against them.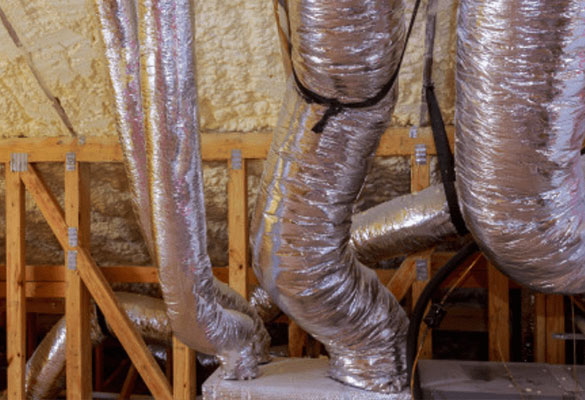 Benefits of Attic Sealing by Kettering
If your ductwork isn't sealed, it can leak a significant amount of air into the crawlspaces of your home. This can lead to increased energy bills and a significantly reduced amount of airflow in your home. If your home experiences any of these problems, it might be a good candidate for an attic sealing project:
Hot and cold rooms; uneven temperature between rooms
High heating or cooling bills
Ice dams in the winter
Dry indoor air in winter
Dust (especially in rooms directly below the attic)
Another point to be noted here is, the attic is usually the place where you can find some of the largest opportunities to save energy in your home. By air sealing in your attic, you can stop many major air leaks and help to maintain the desired temperature throughout your home. Combined with attic insulation, air sealing can help to alleviate the formation of dangerous ice dams in the winter.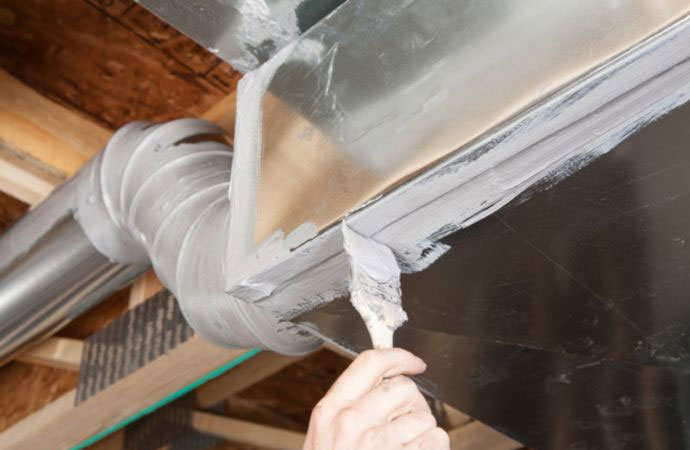 Ductwork Services by Kettering Heating & Air in Dayton
Kettering Heating & Air has decades-old experience and skills to handle all of your ductwork repair, installation, and cleaning needs. Our ductwork services include:
Trust Kettering Heating & Air to Seal Your Ductwork in Dayton, Kettering, & Oakwood
For any type of ductwork service at your home or office, the HVAC experts from Kettering Heating & Air have got you covered. When you need our help, give us a call at 937-717-3335 for more information or click here to make an appointment. We are the go-to company for air duct cleaning, dryer vent cleaning, and more in West Milton, Tripp City, Pleasant Hill, Huber Heights, New Lebanon, and other areas throughout the entire Dayton, Kettering, and Oakwood area in Ohio.