Packaged Terminal AC Installation in Dayton, OH
Do you want to install an effective zoned heating and air conditioning system in your home that does not rely on complex ductwork installation or insecure window-mounted air conditioners? If you want efficient zoned heating and air conditioning without the hassle, consider a Packaged Terminal Air Conditioning (PTAC) system installed in your home.
Kettering Heating & Air provides the customers of Dayton, Kettering, Oakwood, Vandalia, and other Ohio cities that we serve with the most reliable Packaged Terminal AC (PTAC) installation services.
We are always ready at your service to make sure that your HVAC system is running perfectly, including the installation, repair, and cleaning of your ductwork. Our professionals will visit your home, examine your ductwork, and suggest the necessary fixes to make it as efficient as possible. If you are building a new HVAC system, we ensure your ductwork is working with your heating and air conditioning units rather than against them.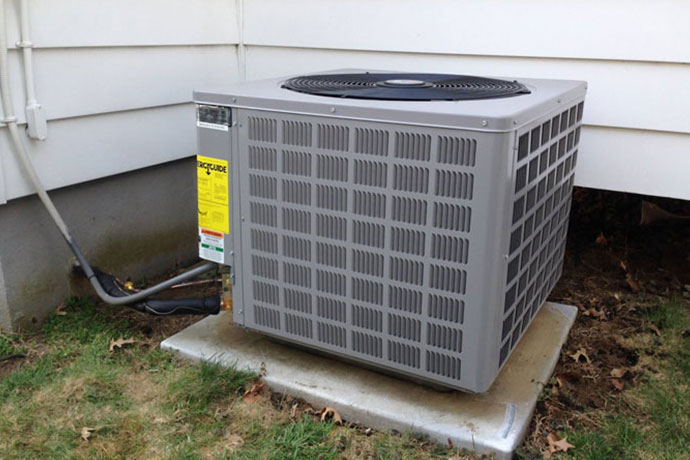 Benefits of Packaged Terminal Air Conditioners
Installing a packaged terminal air conditioner can provide a number of benefits over a traditional central air conditioning unit, including:
Effective heating and cooling for an entire room.
Most packaged terminal air conditioners also have detailed panels with options to control the temperature very precisely.
Easy installation.
Packaged terminal air conditioners are fairly easy to install, usually plugging right into a regular wall outlet.
Zoned heating and cooling.
Since you can install a different system in every room, and each one can be operated independently, you can maximize your energy savings by only cooling rooms that are occupied.
Reduced heating costs.
When used properly, packaged terminal air conditioners can help reduce heating costs by up to 20%.
Trust Kettering Heating & Air for Packaged Your Thermal AC in Dayton, Kettering, and Oakwood
For any type of ductwork services for your residential or business property within our service area, do not hesitate to contact Kettering Heating & Air online or give us a call at 937-717-3335 for more information or to make an appointment. We are the go-to company for air duct cleaning, dryer vent cleaning, and more in Piqua, Troy, West Milton, Kettering, Oakwood, and other areas throughout the entire Kettering-Oakwood area in Ohio.