Oil to Gas Furnace Conversion Service in Kettering-Oakwood, OH
A gas furnace is not only a dependable heating solution, but it is also cost-effective and powerful. It works by directly heating your indoor air via ductwork and an indoor air handler, making it highly effective and efficient. If you are considering replacing your old oil heating equipment, compare gas vs. oil heating systems and do the calculations for switching to cheaper, cleaner gas heating.
Switching from oil to gas heating can save you hundreds of dollars per year while also lowering your carbon output. Look no further than Kettering Heating & Air to convert your furnace from oil to gas in Kettering-Oakwood, OH. We are always ready at your service to make sure that your HVAC system is running perfectly, including the installation, repair, and cleaning of your ductwork.
Our professionals will visit your home, examine your heating system, and suggest the necessary fixes to make it as efficient as possible. If you are building a new HVAC system, we ensure your ductwork is working with your heating and air conditioning units rather than against them.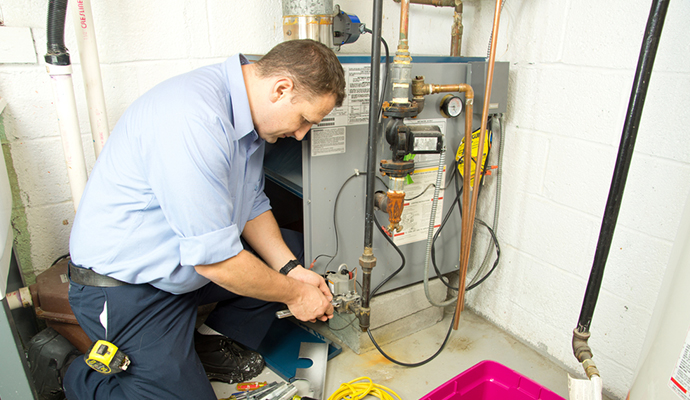 Benefits of Using Gas Heating
The followings are some of the benefits of using gas heating in your house:
Fuel costs are much lower, and there is less fluctuation in fuel prices.
Without the need for delivery, a convenient fuel source is piped directly to the premises.
There is no need to refill oil tanks, and maintenance is simple.
Because gas furnaces can be 98% efficient, your heating bills will be as low as possible.
Extremely dependable.
Gas is a cleaner-burning fuel that is less harmful to the environment than oil, wood, or coal-fired electricity.
Trust Kettering Heating & Air for Furnace Conversion in Ohio
For any type of heating system & ductwork services for your residential or business property within our service area, do not hesitate to contact Kettering Heating & Air online or give us a call at 937-717-3335 for more information or to make an appointment. We are the go-to company for heating system conversion, air duct cleaning, dryer vent cleaning, and more in Piqua, Troy, West Milton, Kettering, Oakwood, and other areas throughout the entire Kettering-Oakwood area in Ohio.