AC Zoning System for Your Home across Dayton, OH
When you live under one roof, it is very obvious that each individual carries distinct personality traits among the members of your family. Therefore, everybody might not have the same temperature tolerance which makes it rather difficult to cohabit. To resolve such issues, the AC zoning system can bring a revolutionary change. This system's primary aim is to create customized temperature zones for different rooms in the house. The system has a thermostat and a damper, and the central control panel sets the thermostat's temperature sequentially with the ductwork for multiple places. To provide you with such efficient service and make your life more comfortable, here comes Kettering Heating & Air. We are here to rescue you from every HVAC-relevant problem you might need to get rid of.
You can immediately schedule our services whether you originate from anywhere close to Kettering, Miamisburg, Fairborn, or any of our other service regions! Call us at 937-717-3335 or, reach us online by visiting this link here.
Know about The Benefits of Zoned AC System for Your Home
An AC zone system allows you to limit the heating or cooling around the areas that have less traffic. As installing this zoning system for the entire house can be a big investment, you must consider the advantages it might bring to you.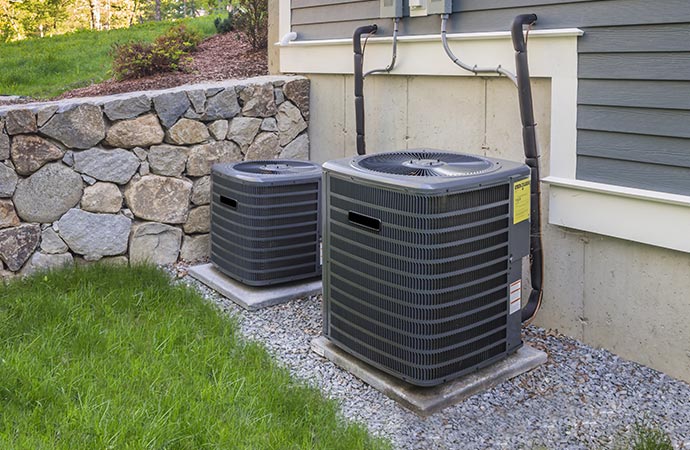 Reduce energy consumption: As you can limit the system's cooling or heating zones, the energy efficiency can be boosted to a new level.
Improve your lifestyle: The duct damper can regulate and control separate temperatures in different zones for your comfort.
Flexibility for every member of the house: The customizable option is pretty flexible as you can set the preferred warmth or coldness for your room and others.
Two-in-one option: You can set multiple temperatures, like heating or cooling to different areas in the same house.
Save utility bills: You can restrict heating or cooling to certain areas rather than setting the temperature for the entire building. That reduces paying extra.
Kettering Heating & Air - Reliable Source for Your HVAC Systems
For more than decades, our company is serving the best heating, cooling or electrical services throughout Ohio. We have gained recognition for providing superior services in AC installation, Repair, Maintenance and other HVAC systems. Our services are 24/7 available.
For any residential and commercial services, call us right now at 937-717-3335 or reach us through the link provided here.